The 6th annual national conference for all the Design for America studios in the United States, had more than 100 participants in the year 2016 in the month of August. 5 Participants from NYU were Felicitas Sánchez, Rajni Chada, Shannon Holloway, Tatiana Pilon, and Rodney Lobo.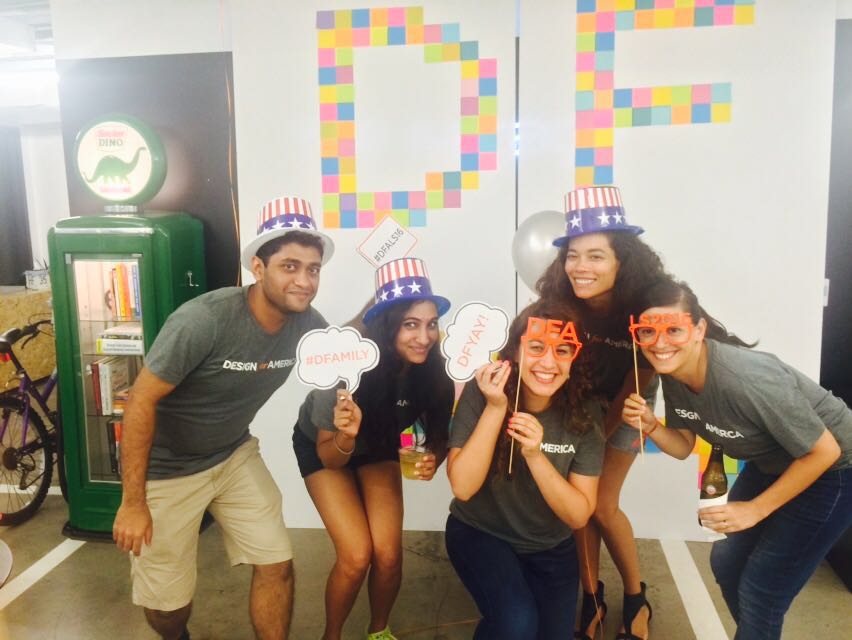 During the 5 day experience, all participants from 6 different studios were divided into teams of 5. The DFAers engaged in an design innovation sprint answering the question, "How can we improve the voting experience?" With election of 2016 only 3 months away, students came up with creative and innovative solutions to make the experience better for the voters.
All teams used their research and use interviews to focus on a more specific challenge within the complex issue of voting and civic engagement. Community members with varying perspectives participated and shared their voting experiences with the teams, both through one-on-one conversations and an expert panel with members from the Chicago Board of Election Commissioners, the Cook County Bureau of Technology, the Cook County Clerk's Office, Chicago Votes, and the NU Center for Civic Engagement. After narrowing their project's scope, the teams brainstormed thousands of ideas and prototyped and tested a multitude of varying designs.
After going through all the phases of the HCD process, all teams presented their prototypes at the Expo.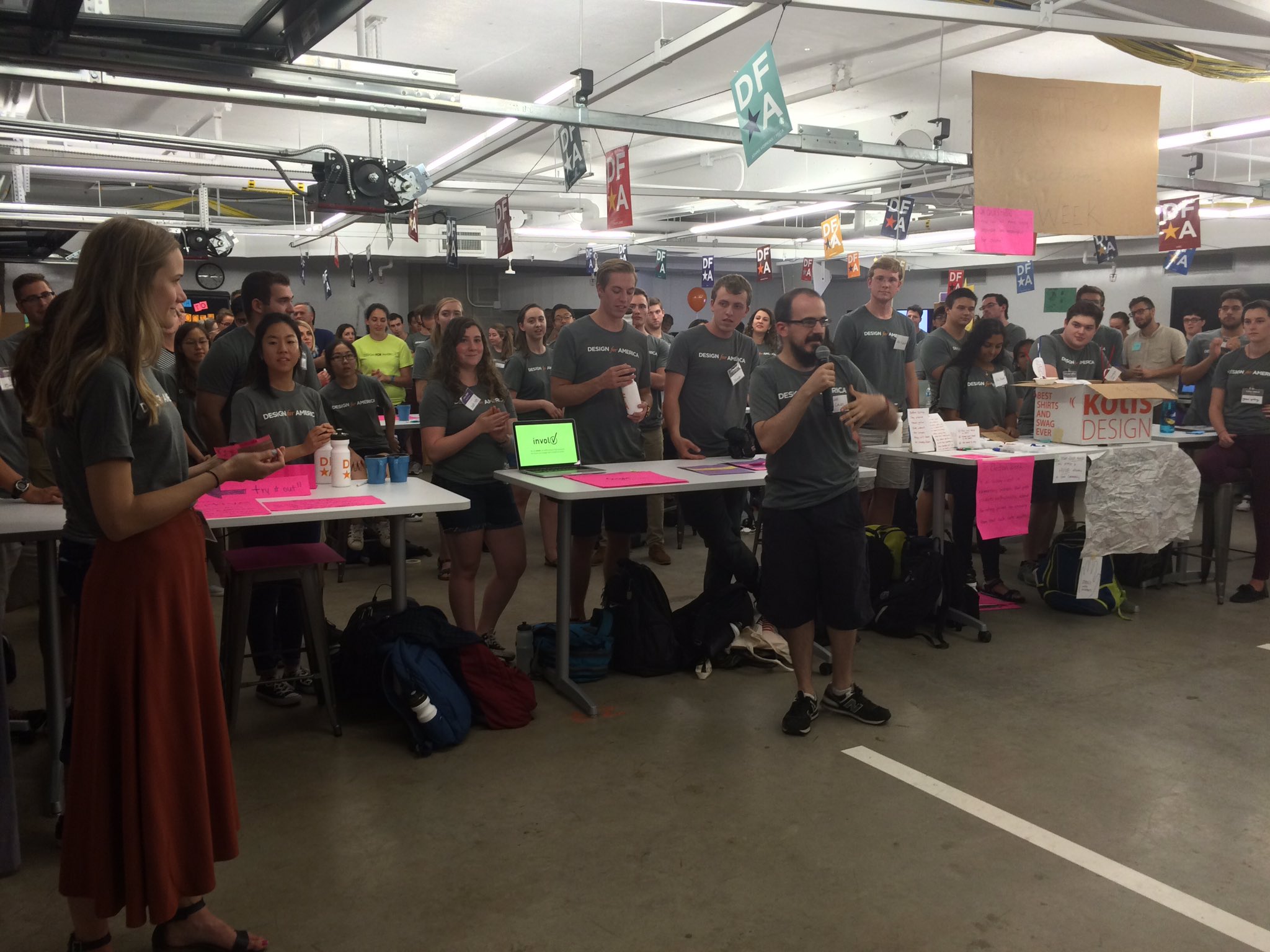 ---
The original story appeared in the Design for America blog:
–designforamerica.com/2016/08/24/design-for-america-designing-for-democracy/
–designforamerica.com/2016/08/24/dfals16-5-days-of-building-community-learning-design-and-creating-impact/